The Compact Anchor System saves up to 50%
space in the bow of the yacht
Optimisation without
an electric drive
The system is powered by the anchor winch, which is installed on built-in anchor winch plate. This means that the system has no artificial motor drive. The anchor system will be retracted by means of the chain pulled by the anchor winch. In addition, the system will be pulled in by means of a double-armed bow over a rail, thus saving space.
Because of these aspects, there will be less risk of possible failure, parts that will break down and ensure a longer life of the system.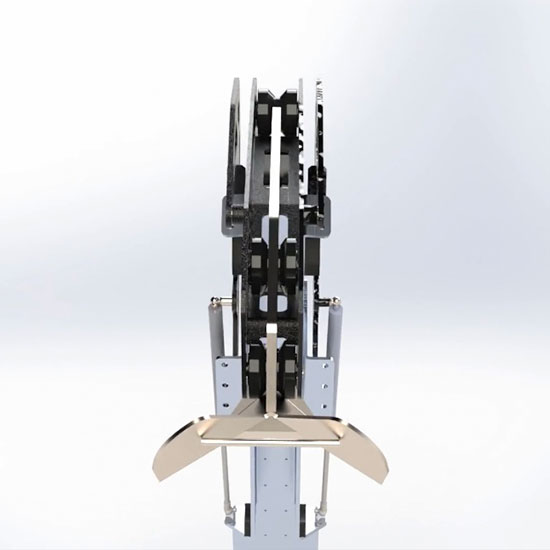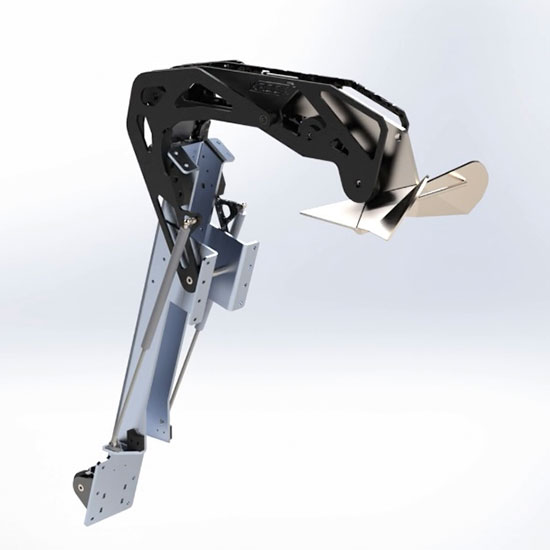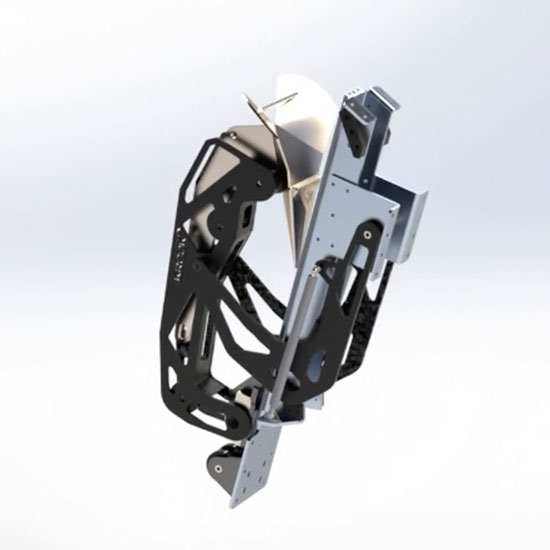 Each system will be
engineered by boat
Our system will be tailor-made for each boat and see what is possible
in terms of saving space. This could include moving the winch, the position of
 the system and the location of the control box. During engineering, the focus is on
 making the design as efficient as possible.
Space-saving design by up to 50%
This varies by project / yacht
This varies by project / yacht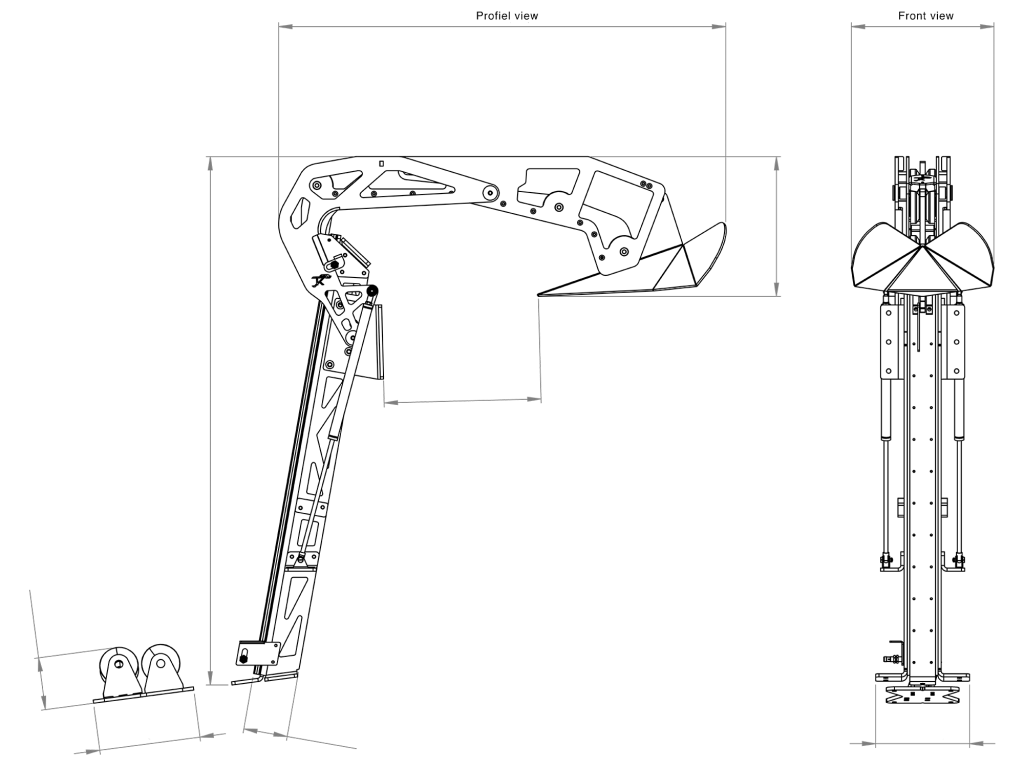 Compact System
in operation
The compact anchor system's design makes it very well suited to boats with a walk-around concept. The advantage here is that the distance from the bow does not have to be large because this system is mounted against the bow in a vertical position.
The system is designed without motors, which has several advantages. No extra vulnerable parts, weight savings and the anchor can be anchored on the windlass completely independently.
Continuing to
innovate the system
By constantly improving the system, sensors, components and other points of improvement
are incorporated directly into subsequent designs. This results in a product that has already
been installed 100's of times. A product with potential, quality and innovation.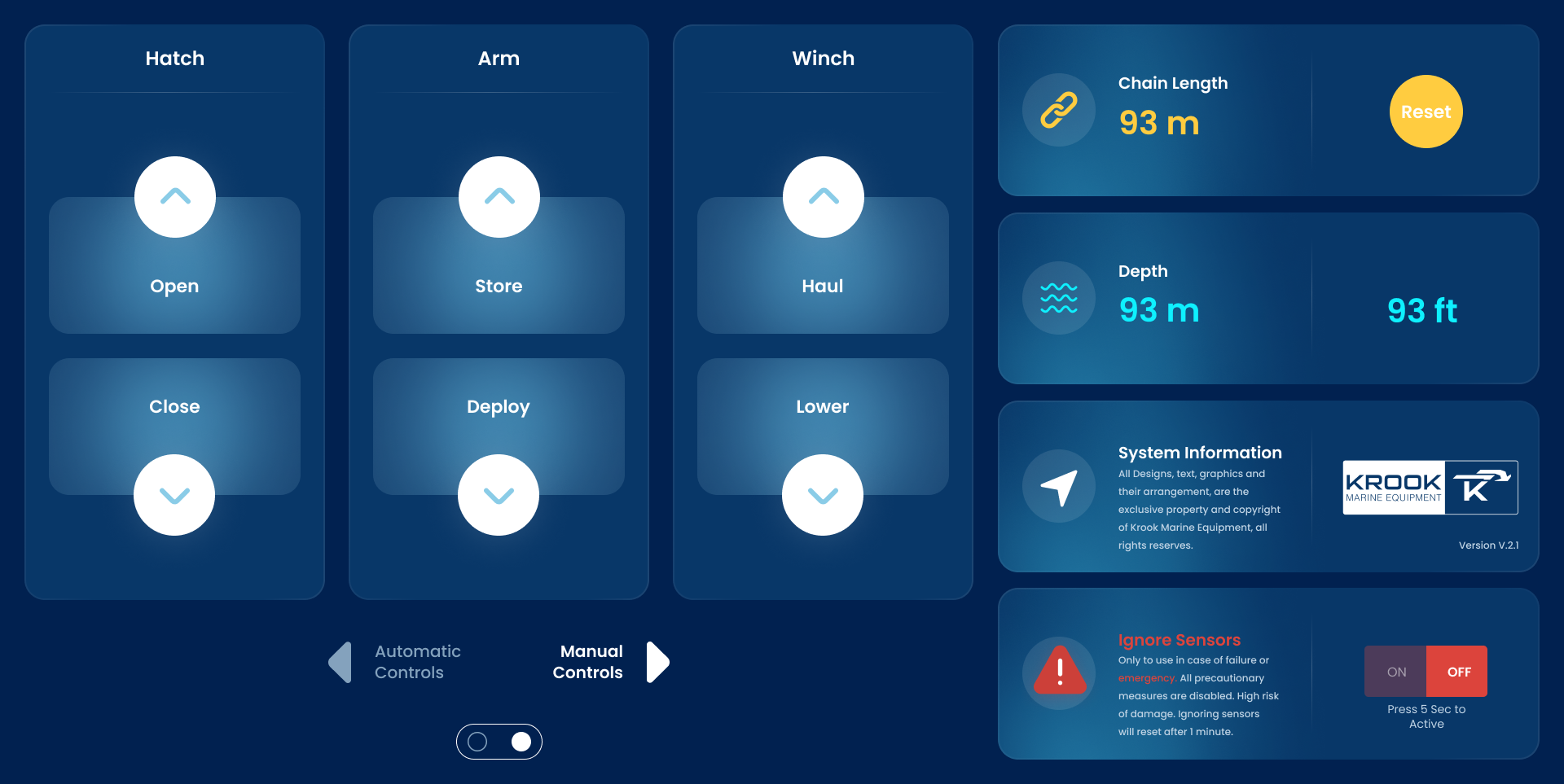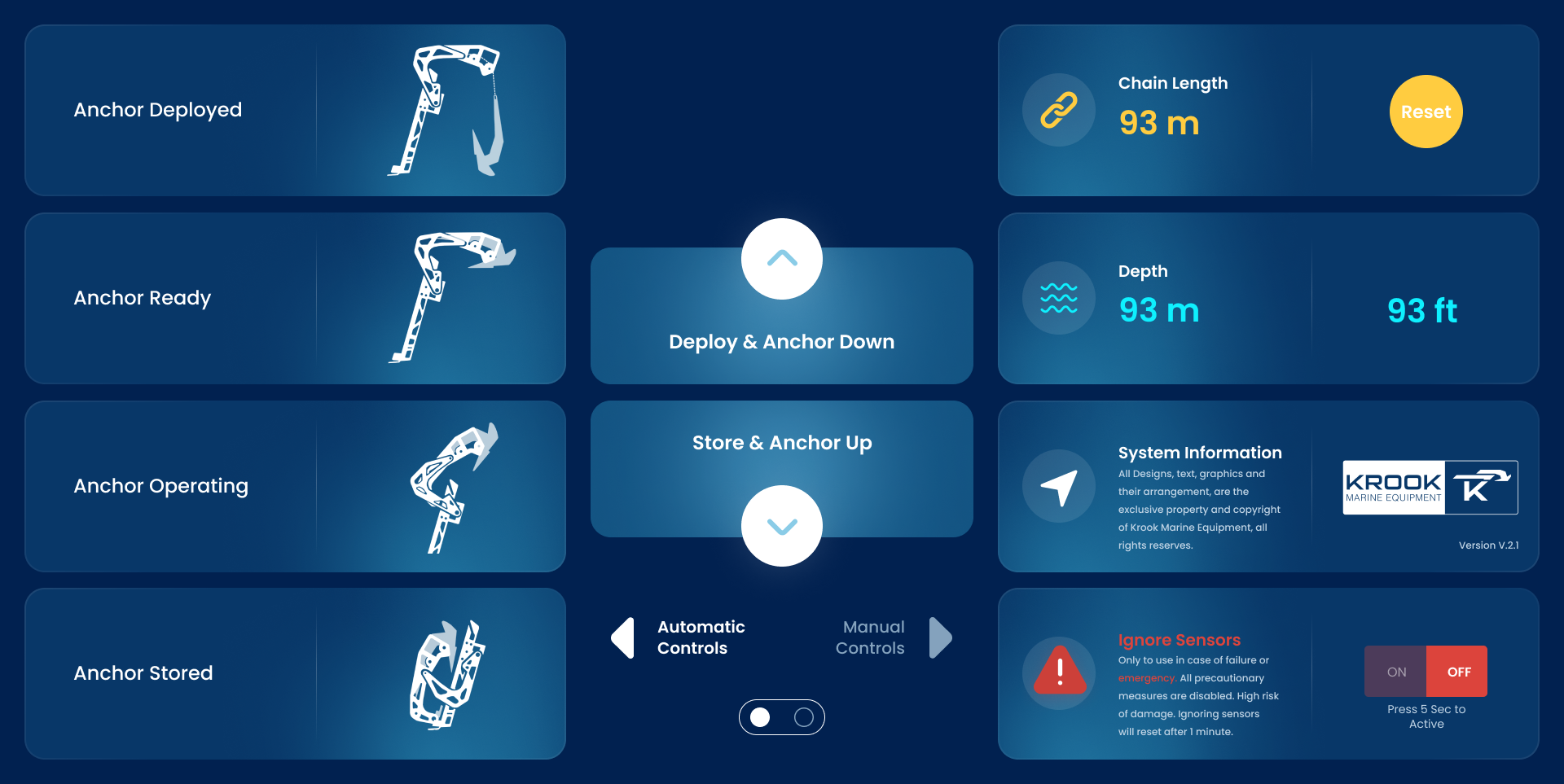 Automatic / Manual
Control Screen
Controls from your
navigation screen
Software can be supplied with the system, allowing the anchor system to be operated intergrated on the navigation screen. A tab will appear and be fully functional on the screen. This makes it possible, with our programmed one-button design, to bring in the anchor with one push. Hatches, winch and all components will be operated with one touch.
The advantage is that no difficult situations arise, safety sensors are fitted in the system and no human errors occur. This allows you to operate the system worry-free and easily in any situation.
Yachts that use our systems
Product quality is
our main focus
During the production of each system, the quality of each component is checked
several times and everything is assembled properly. The fact that each component
is made of high-quality material, selected and checked by us, ensures an optimal product.
We go for the highest standards and conditions the system must meet.